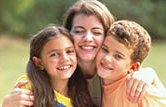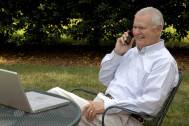 For Mobile homes we install high efficiency furnaces, air conditioners and service all major brands like Coleman, Carrier, Trane, Bryant , goodman, etc.
Echelon™ 9.C Modulating Gas Furnace
A cozy family gathering, a relaxing evening, a quiet winter's morning—your comfort needs change throughout the day. And when a Coleman® furnace is properly matched with a Coleman® air conditioner or air handler, you will enjoy extended system life and maximum efficiency all year around!
Here's what makes it work:
Furnace design has advanced in recent years to be far safer and more efficient than older designs. This is the result of improvements in the burner, the ignition, and the blower motor. Furnace heating efficiency is measured by an Annual Fuel Utilization Efficiency (AFUE) percentage. A higher AFUE percentage indicates a more efficient furnace.
The Echelon™ 9.C is the highest rated gas furnace in the industry (up to 98% AFUE). The EnergyGuide label outlines the energy use and efficiency of major home appliances. With its industry leading efficiency, the Echelon™ 9.C EnergyGuide rating exceeds government standards – insuring exceptional quality and low energy use.
Coleman® "Split System" Air Conditioners
Echelon™ Series AC5B Air Conditioner
Coleman® comfort is yours all summer long with our split system air conditioner design. This design has two parts: an indoor unit, such as a furnace or air handler, and an outdoor unit. The outdoor unit works by cooling a refrigerant, which in turn cools air in the indoor unit for circulation through your home. Indoor and outdoor units are designed to work together. When the air conditioner is properly matched with a furnace or air handler, you get maximum efficiency and longer system life.
The Coleman® AC5B system has been recognized as a smart investment by a leading consumer magazine – your assurance of getting a quality product at an exceptional value.
Here's what makes it work
A "split system" central air conditioner includes a compressor, fan, condenser coil, evaporator coil and refrigerant. The system removes heat from indoor air and transfers it outside, allowing the indoor air to be circulated and cooled (which is measured by SEER, Seasonal Energy Efficiency Ratio). A central air conditioning system uses electricity as its power source.
Gosal Heating & Air Conditioning Inc. we design home comfort systems to provide maximum quality, comfort, and efficiency to your home. Whether you're looking for a furnace, an air conditioner or a complete heating and cooling solution, we can evaluate factors such as your home's size, age, number of rooms, regional climate, and utility costs to select the best system for your home and we also provide repairs services for all major brads for mobile homes.
We service and install entire bay area mobile homes.
Spanish Ranch I
Hayward Mobile Country Club
New England Village
Georgian Manor Mobile Home Community
Spanish Ranch II
Besaro Mobile Home Community
Eden Roc Mobile Home Park
Tropics MHC
Pueblo Springs
Southlake MH Estates
Central Park West
Eden Gardens Estates
Friendly Village Mobilehome Park
Pioneer Mobile Home Park
Continental MHP
Mobilodge Of Milpitas
Niles Canyon Mobile Home Estates
Casa De Amigos Mobile Park
Plaza Del Rey
Mission Bay
Adobe Wells Mobile Home Park
Millpond Mobile HomePark
Sunset Estates Mobile Home Park
Willow Ranch
Moorpark Mobile Home Park
Oak Crest Estates
Golden Wheel Mobile Home Park
Vineyard Mobile Villa
El Dorado Mobile Home Park
Casa Del Lago
Cape Cod Village
Chateau La Salle
San Jose Verde Mobile Home Park
Westwinds
Fox Hollow
Harbor Village Mobile Home Park
Lamplighter San Jose
Mary Manor
Quail Hollow Mobile Home Park
Spanish Cove
Tropics MHC
Pueblo Springs
Summerset Mobile Estates
Whispering Hills Mobile Home Park
Coyote Creek Mobile Home Park
Ace MH Community
Arbor Point MHC
County Fair Mobile Estate LLC
Eastridge
Fairoaks Mobile Lodge
Federal Conventional Inst. (FCI) Dublin Staff Housing MHP
Friendly Village Mobilehome Park
Moffett Mobile Home Park
Moss Creek MH Community
New Frontier Mobile Home Park
Old Orchard MHP
Palo Mobile Estates
Pepper Tree Estates
Pioneer Mobile Home Park
Rancho La Mesa
Redwood Mobile Estates
Riverbend Mobile Home Park
Sahara Mobile Village
Santiago Villa Mobile Home Park
Silver Creek Mobile Estates
South Bay Mobile Home Park
Sun Valley Mobile Estates
Sunshadow
Westwinds – El Bosque
Winchester Ranch Mobile Hom Community
Bal Trailer CourtCaribbees Mobile Home Park
Continental MHP
La Buona Vita Mobile Park
Woodbridge Mobile Home Community
Hacienda Mobile Home Park
Foothills Mobile Lodge & Rv Park
River Glen Mobile Park
Incoming search terms:
coleman air conditioners for mobile homes
Coleman Mobile Home Split System
coleman mobile home air conditioner
A/C UNITS FOR MOBILE HOMES
MOBILE HOME A/C SYSTEMS
coleman mobile home air conditioners
mobile furnace
mobile home gas furnace repair on cape cod ma
fleet system for Coleman furnace installation
coleman split systems for mobile homes